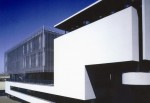 The board of the European Asylum Support Office will be meeting in Malta tomorrow and on Friday, the first time it will meet here since the EU decided that the Office will be based in Malta.
Prime Minister Lawrence Gonzi will open the proceedings.
The candidates for the seat of the Office, along with Malta, were Cyprus, and Bulgaria. Cyprus and Bulgaria withdrew their bids once the Presidency informed them that Malta had the support of the overwhelming majority of Member States.
The main role of the Office is to facilitate the exchange of information, analyses and experience among Member States, and the development of practical cooperation between the administrations in charge of examining asylum applications.
The EASO will also help to strengthen practical cooperation among Member States on asylum and to improve the implementation of the Common European Asylum System.
The Office is expected to hold regular board meetings in Malta of its Management Board (attended by the 27 Member States, the Commission, and the UNHCR) and Consultative Forum meetings (attended by NGOs from the 27 Member States), at least once a year The start-up budget of the Office for this year is €5,250,000.
Source: http://www.timesofmalta.com/articles/view/20101124/local/eu-asylum-office-to-hold-first-meeting-in-malta