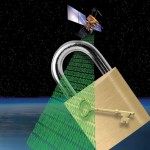 Under the European space policy we're currently working on two major projects, both of which are of great benefit for our society: the GMES global monitoring system and Galileo, the European satellite navigation system. I have been and continue to be the European parliament's rapporteur for both of these areas.

GMES (global monitoring for environment and security) is an EU-led global monitoring initiative focusing on gathering and supplying reliable data to monitor natural environmental conditions. Data is to be recorded using satellites and a range of measuring devices both on the ground and in the air, then processed to be subsequently used by public bodies and also by businesses. The aim is to ensure improved management of the environment (information on biodiversity, the state of the oceans, the composition of our atmosphere) and greater security (including for natural disasters, man-made crises and border surveillance). The GMES system is currently being developed. Priority services are already available as a result of activities of the member states and research projects. For example, in the case of Haiti's earthquake in 2010, accurate maps were quickly created which were used by rescue services during their deployment. Also, when clouds of volcanic ash moved over Europe from Iceland, GMES services provided us with useful information on their composition and dispersion.
With Galileo, the EU is currently in the process of creating a European satellite navigation system to supply accurate positioning data worldwide. Galileo is Europe's equivalent of the American GPS and although the two will be compatible, Galileo will provide more accurate data. Another difference is that Galileo is under civilian control and not designed, built or operated by the military. The first two satellites have now been built and are to be inspected and subjected to various tests by summer this year. Their launch into outer space from Kourou (French Guiana) is scheduled for late August. Once completed, Galileo will comprise 30 satellites and offer five different services geared to users' particular needs. Its application areas are varied, ranging from precise positioning, tracking goods, precise fertilising in farming to rescuing castaways or avalanche victims.
In the European parliament, we're currently discussing how people will access the public regulated service (PRS). This is a service which is available exclusively to government-authorised users for sensitive and security-critical tasks and as a result must fulfil high security requirements. Signals are therefore encrypted and efforts are made to protect against interference and corruption. This service may be used by the police, fire services or intelligence services or used to secure critical infrastructures, for example major gas pipelines or to protect international payment transactions.
Galileo and GMES both have great scope and potential despite still being at a relatively early stage in their development. In the case of Galileo especially, as the European Union's first own infrastructure project, there's no model for it and there is a lack of experience for people to draw upon. The biggest challenge ahead will be knowing exactly what the schedule looks like and providing sufficient financial resources at the right time to prevent delays and avoid paying more unnecessarily at a later date. In this respect particularly, I think the European commission has a duty to negotiate with industry and to provide legislators with the information they need to make decisions as soon as possible. Nevertheless, the council of ministers cannot ignore its responsibilities either given that it decides on the budget together with the European parliament. As MEPs, we stand behind Galileo and GMES and believe in both projects.
Source: http://www.earsc.eu/news/watch-this-space