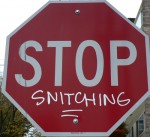 Eight women have started to sue police chiefs saying they were duped by undercover officers into forming long-term relationships. Below is the statement they have issued. One line has been removed for legal reasons.

Birnberg Peirce and partners have commenced legal action against the Metropolitan Police on behalf of eight women who were deceived into having long term intimate relationships with undercover police officers.
The five undercover officers* were all engaged in infiltrating environmental and social justice campaign groups between the mid 1980's and 2010 and had relationships with the women lasting from seven months and the longest spanning nine years.
The women assert that the actions of the undercover officers breached their rights as protected by the European Convention on Human Rights, including Article 3 (no one shall be subject to inhumane and degrading treatment) and Article 8 (respect for private and family life, including the right to form relationships without unjustified interference by the state).
The women are also bringing claims for deceit, assault, misfeasance in public office and negligence, and seek to highlight and prevent the continuation of psychological, emotional and sexual abuse of campaigners and others by undercover police officers. (more on guardian.co.uk)