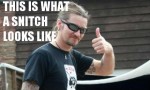 Holding the police accountable for possible misconduct during undercover deployments "will be a long process" and "take perseverance," according to Jenny Jones, the Deputy Chair of the London Assembly's Police and Crime Committee.

Jones has repeatedly questioned senior officers from the Metropolitan Police on undercover deployments, which received widespread attention in January 2011 following revelations about the activities of undercover police officer Mark Kennedy, but meaningful answers have not always been forthcoming.
At a meeting of the London Assembly's Police and Crime Committee at the end of September last year, the Deputy Commissioner of the Metropolitan Police, Craig Mackey, apologised on behalf of the force for taking nine months to respond to a letter, saying that it was "not acceptable and we will pick that up."
In October, a reply to Jones from Deputy Assistant Commissioner Patricia Gallan – which came four months after the initial letter to the force – addressed a series of questions on undercover deployments. However, little information was forthcoming: "it is imperative that we safeguard our working practices, and certain aspects of our decision making, to protect the men and women who sometimes literally risk their lives undertaking this dangerous work," said Gallan.
Another letter from Craig Mackey, sent in early November, says that:
"there has been some confusion about exactly where we have reached in terms of the various questions that you have submitted on these matters and I'm sorry that this hasn't been dealt with as efficiently as it could have been."
When asked by Statewatch whether she held the opinion that the Met had been deliberately obstructive, Jones replied with a firm "yes". She also said that she thought part of the reason her questions have been answered unsatisfactorily or not all was "confusion within the Met" and "a blockage when the new Deputy Mayor was appointed."
The Deputy Commissioner, Craig Mackey, also put forward this argument in his November letter to Jones. Delays and failures to respond could partially be put down to changes to the bureaucratic bodies responsible for overseeing the Metropolitan Police, with the abolition of the Metropolitan Police Authority and the establishment of the Mayor's Office for Policing and Crime.
He also said that:
"the covert nature of undercover policing and the pending legal action against the MPS has meant that we are not prepared to put much of the information you seek in the public domain. Rather than respond to your individual questions with a series of negative answers, senior officers have written to you in general terms instead."
"A shadowy secret court"
The "pending legal action against the MPS" Mackey refers to is being brought by eight women who claim to have been "deceived into having long term intimate relationships with undercover police officers." They are sueing the police in order to "expose and end the practice of undercover police officers entering into intimate and sexual relationships whilst undercover." [1] According to The Guardian, "two other women and one man have also launched a similar legal action." [2]
A court hearing at the end of November considered an application by the police to have the hearing held in "a shadowy secret court known as the Investigatory Powers Tribunal" which "exists for the sole purpose of maintaining secrecy." [3]
A verdict has not yet been announced, but a press release by the campaign group Police Spies Out of Lives argues that if the case is heard in an Investigatory Powers Tribunal:
"The case could proceed with women denied access to and unable to challenge police evidence, and powerless to appeal the tribunal's decisions. This will mean that neither they, nor the public will ever find out the extent of the violations of human rights and abuses of public office perpetrated by these undercover units." [4]
Deputy Assistant Commissioner Gallan, in her letter sent at the end of October, stated that the women's case involved "unusual and complex areas of law" and that "the way in which our legal team is handling these matters is entirely proper, is sanctioned at a senior level and is overseen by the Deputy Commissioner."
She went on to say that the Met "have had unambiguous advice that in law the Investigatory Powers Tribunal is the proper authority to hear these cases because of their nature and the evidence involved but the decision on this will be made by a judge."
A letter sent in late October by Jenny Jones to Bernard Hogan-Howe, Commissioner of the Metropolitan Police, argues firmly against the attempt to have a secret tribunal hear the case: "I suggest that admitting fault, apologising and paying up, might be the fastest most cost effective way forward, wasting less public money on lawyers and resources."
State approval
At the same time as those wishing to prevent undercover officers engaging in intimate relationships with individuals from the organisations they are infiltrating prepared to go to court, the use of sex in undercover operations obtained approval from the highest levels of government.
In July, policing minister Nick Herbert said that "it was important police were allowed to have sex with activists because otherwise it could be used as a way of outing potential undercover officers." [5]
"He said that under the Regulation of Investigatory Powers Act 2000 (RIPA), officers were permitted to have sex as part of their job but the legislation meant the operations were strictly managed," according to The Telegraph. [6] Undercover deployments are covered by Section 71 of the Act, and the Regulation of Investigatory Powers (Directed Surveillance and Covert Human Intelligence Sources) Order 2010.
Two months later, in September, Craig Mackey told the London Assembly Police and Crime Committee that undercover officers are "not ordinarily" authorised to engage in sexual relationships prior to their deployment. "If there was a relationship," said Mackey, the officer "would have to report back" to his supervisor.
He also said that "expectations are they will not engage in long-term relationships… Let me be clear, those long-term relationships you are describing are not where undercover officers should be."
A month later, Bernard Hogan-Howe said that "it certainly should not be part of the strategy" for officers to have sexual relationships with those they are spying on, but that "the fact that it may sometimes happen, I think, could almost be inevitable."
As noted by The Guardian's Rob Lewis: "Hogan-Howe makes it sound as if the relationships are or have been a relatively rare event. This is plainly not true. What has come out so far makes it clear that the relationships were frequent and routine." [7]
An earlier report made this clear: "Eight of the nine undercover officers identified over the past 21 months are believed to have had intimate sexual relationships with protesters they were spying on." [8]
In a bizarre twist, it was also revealed in November that Mark Kennedy is to sue the police for "failing to stop him falling in love." [9]
More work, more secrecy
According to Mackey, the code dealing with the behaviour of undercover officers "is being rewritten." A review of undercover policing by Her Majesty's Inspectorate of Constabulary released in 2012 contained a number of recommendations, and it is likely that this will inform part of the rewritten code.
The review was heavily criticised, however, with Eveline Lubbers, a researcher specialising in state and corporate espionage, describing the recommendations as "shocking for their emptiness" and "ridiculous". [10]
Amongst other things, Lubbers condemned the report for failing to examine a number of issues:
"The report does not make clear what Kennedy's remit was, or how he was evaluated. There is no concern about the length of his deployment, but for a remark that he tended to stay in the field for rather long stretches at a time – six weeks – without going back to his family. There is no mention of any assessment over the years, or decisions on continuing his undercover mission, or any view on how long was enough."
Advocates of reform are hoping that issues such as these will be eliminated with new rules and regulations. Jenny Jones told Statewatch that: "the level of authorisation to deploy an undercover officer should be raised to be higher than it is now, possibly to judicial level. It should also never be acceptable for an undercover officer to have sex with the people they are targeting."
The Metropolitan Police is currently undertaking a review of 30 years of undercover deployments, under the name of Operation Herne. It will cover the work of the now-disbanded Special Demonstration Squad (SDS) as well as undercover officers, and will examine "millions and millions of pieces of paper."
Asked in October whether it would be made public, Craig Mackey said:
"I don't know until we've finished it. I genuinely don't know. I don't know what will be in there, I don't know what the scope will be… So there may be things that are perfectly acceptable to put in the public domain. There may be other parts… that cannot be."
Sources
Transcripts from the London Assembly Police and Crime Committee:
– 27 September 2012
– 25 October 2012
Letters:
– Deputy Assistant Commissioner Patricia Gallan to Jenny Jones, 22 October 2012
– Jenny Jones to Commissioner Bernard Hogan-Howe, 23 October 2012
– Jenny Jones to Deputy Commissioner Craig Mackey, 25 October 2012
– Deputy Mayor for Policing and Crime Stephen Greenhalgh to Jenny Jones, 29 October 2012
– Deputy Commissioner Craig Mackey to Jenny Jones, 7 November 2012
[1] Police Spies Out of Lives, Introduction
[2] Rob Evans, Police chiefs criticised over undercover spies lawsuit, The Guardian, 19 November 2012
[3] Police Spies Out of Lives, Statement condemning the Metropolitan Police's attempt to have case heard in secret, 19 November 2012
[4] Ibid.
[5] Undercover police can have sex with suspects if abstaining would blow their cover, The Telegraph, 13 June 2012
[6] Ibid.
[7] Rob Evans, Top cop says sexual relationships with activists are "almost inevitable", The Guardian, 28 November 2012
[8] Rob Evans and Paul Lewis, Political activists sue Met over relationships with police spies, The Guardian, 21 November 2012
[9] Amelia Hill, Former spy Mark Kennedy sues police for 'failing to stop him falling in love', The Guardian, 25 November 2012
[10] Evenline Lubbers, March 2012: HMIC's 'empty' review leaves little hope for robust scrutiny of undercover cops, Spinwatch, 28 March 2012
Source: http://www.statewatch.org/news/2013/jan/05-undercover-cops-answers.htm