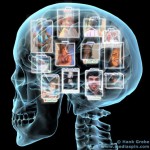 By Aliya Sternstein
Privacy advocates are suing the Homeland Security Department to obtain information on a program that monitors the social media interactions of citizens following a federal vendor's private sector plans to sabotage certain groups' online activities with similar technology.
Homeland Security officials have expanded an ongoing initiative that tracks public online communications in the interests of public safety, according a February DHS notice.
The Electronic Privacy Information Center on Tuesday filed a lawsuit under the Freedom of Information Act that seeks all government communications with contractors related to the program. The request was prompted by a leak of planning emails from government contractor HB Gary describing project proposals for a private firm to monitor and discredit the online activities of Americans, such as labor union leaders. Other emails in the cache showed that an HB Gary executive was planning a special training session with Homeland Security officials. Hacker activists from the loosely organized collective Anonymous released the communications.
EPIC is demanding records on contracts and communications between DHS and HB Gary that mention the use of social media monitoring, according to the group's FOIA request. The privacy organization also is asking for information on the technical capabilities of tools Homeland Security uses to scan social media networks. And EPIC officials want to see DHS personnel training materials for the project.
At the time DHS announced the data collection, department officials intended to follow online forums, blogs, public websites and message boards for data that would be kept on record for five years.
Government officials can create user accounts on these sites "for monitoring that supports providing situational awareness and establishing a common operating picture," the February announcement said. The notice, however, stated the DHS program would not "actively seek to connect" with social network users, accept invitations to befriend or otherwise interact with users on sites.
Routine uses of the program include sharing data with contractors that are supporting DHS projects, as well as "an agency, organization or individual when there could potentially be a risk of harm to an individual," Homeland Security officials said.
Typically, DHS staff will strike any information that can identify an individual by name when exchanging it with others. Exceptions include potential life and death situations, when it is necessary to disclose the name and location of a person who, for example, claims to be buried under rubble or hiding in a hotel overtaken by terrorists.
The DHS program can observe American and foreign private sector officials who make statements online, as well as government officials who communicate publicly, according to the notice. The gleaned information also can be shared with the Justice Department for litigation, or other governmental agencies to respond to disasters and track the spread of disease or other health threats.
Homeland Security officials declined to comment.
Source: http://www.nextgov.com/nextgov/ng_20111221_9225.php?oref=topnews