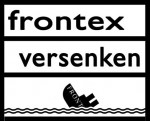 Israel Aerospace Industries' (IAI) Heron Unmanned Aerial System (UAS) was recently demonstrated successfully and according to the plan, this time in Greece, as part of a demonstration held by the European Union (EU) agency, Frontex.

During the demonstration a number of IAI payloads were employed successfully to detect potential targets, for monitoring anti-smuggling and other illegal activity operations in both the ground and maritime arenas. Among the payloads demonstrated were IAI's Tamam Division Multi-mission Optronic Stabilized Payload (MOSP), and ELTA's, an IAI group and subsidiary, Maritime Patrol Radar (MPR).
Heron UAS successfully demonstrated precise ISR capabilities and Automatic Takeoff and Landing (ATOL) which allow Heron full operational activity in difficult weather conditions.
Frontex, a specialized and independent EU body, is tasked with coordinating operational cooperation between Member States in the field of border security. The demonstration took place at the Hellenic Air-Force base Aktio, in the presence of representatives from various European countries' Border-Police and Coast-Guard forces as well as the Hellenic Coast Guard.
IAI's Heron is a Medium Altitude Long Endurance (MALE) UAS With a wingspan of 16.6 meters and a takeoff weight of 1,250 kg, the Heron UAS can reach an altitude of 30,000 feet with an endurance of up to 40 hours (depending on the mission and payload configuration). Heron is a multi-mission UAS able to carry a wide variety of sensors. It can operate at least five different payloads simultaneously, to provide real-time information over a wide area for an extended period of time.
The Heron UAS is in operational use with over 18 customers worldwide including the Brazilian Federal Police. Its impressive capabilities for monitoring anti-smuggling and other illegal activities were demonstrated to the Australian Customs and the Spanish Guardia Civil.
"Demonstrations like the one in Greece help Frontex understand whether there are possibilities for a civilian use of such technologies. Our main interest is their potential use for border control and for search and rescue operations at sea, as saving human lives is one of our priorities", said Edgar Beugels, Head of Frontex Research and Development.
Source: email