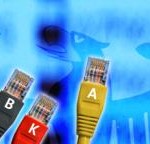 Matthias Monroy
Mehrere Städte in den USA automatisieren die polizeiliche Strafverfolgung. Die Beschaffung von Software zur Vorhersage von Kriminalität wird mit Sparmaßnahmen begründet

Polizeibehörden in mehreren US-Städten versuchen, Straftaten mit Software zu prognostizieren. Dabei wird auf Daten aus der Videoüberwachung zugegriffen. Auch EU-Agenturen interessieren sich für die automatisierte Überwachung des Internet oder eine "Social Network Analysis" zur Visualisierung von Beziehungen zwischen Personen und Sachen. Das BKA nutzt das kommerziell vertriebene "Analyst's Notebook" und eine selbst programmierte Anwendung zur "Inhaltlichen Datenträgerauswertung".
"Smarter Cities" auch für Geheimdienste und Polizeibehörden: Unter der prominenten Marke will sich der US-Konzern IBM im Bereich der "vorhersagenden Polizeiarbeit" ("Predictive Policing") als Marktführer profilieren. Vor drei Jahren übernahm IBM hierfür die Firma SPSS, die bis dahin mit dem Slogan "The Evolution of Crime Fighting. From reactive… to proactive… to predictive…" geworben hatte (Digitale Überwachungstechnologie: Auch ein deutscher Exportschlager). Wie sich der Konzern das in der Praxis vorstellt, wird in einem Werbevideo gezeigt: Polizisten trinken gemütlich Kaffee und haben dennoch genug Zeit, vor einem vermeintlichen Delinquenten gemütlich am Tatort zu warten.
Das Orakeln von unerwünschtem Verhalten wird durch die zunehmende Verknüpfung unterschiedlicher digitaler Datenquellen automatisiert: In der US-Stadt Memphis hatte SPSS 2005 das sogenannte "Blue CRUSH"-System installiert, mit dem die dortige Polizei Straftaten vorhersehen will. Bis heute kostete das damalige Pilotprojekt etwa 400.000 US-Dollar und führte angeblich zu einer Reduktion der schweren Kriminalität um 30%. (weiter auf heise.de)