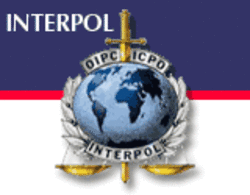 LYON, France (AP) — The president of Interpol has resigned the post
to face corruption allegations in his native South Africa, the
international police organization said Sunday. Jackie Selebi,
South Africa's national police commissioner, said in his letter of
resignation to Interpol that he was stepping down as president because
he did not want the allegations to sully the organization's reputation,
Interpol said.
Interpol Secretary-General Ronald K. Noble, the
top official at the Lyon, France-based organization, praised Selebi's
professionalism. Selebi "has always conducted himself and acted in a
way to enhance global security and police cooperation worldwide," he
said in a statement.
The allegations against Selebi "have nothing to do with" his role of president or the organization's work, Interpol said.
South
Africa's National Prosecuting Authority announced plans Friday to
charge Selebi with corruption, accusing him of trying to protect a
convicted drug smuggler.
On Saturday, South African President
Thabo Mbeki said he granted Selebi's request for extended leave as
commissioner. Selebi said he wanted to "devote my energies to clearing
my name."
Noble said any charges against Selebi should be "brought promptly" so that a full investigation can be carried out.
Source: http://ap.google.com/article/ALeqM5hR9nkSN7N44GM9P2MVRZekHJeuzgD8U53KU80