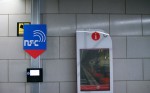 See also: Checkpoint of the future
Roman Payer

In Dortmund trafen sich zuletzt Experten aus dem Bereich Integrated Passenger Services. Fluglinien, Flughäfen, Ground Handling Agenturen sowie namhaften IT Herstellern diskutierten über die Zukunft des Passagierhandlings.
Im Fokus des zweitägigen Treffens stand das Thema "Passagierhandling der Zukunft". Paul Behan, Leiter Passenger Experience bei der IATA, sprach über die "Next Generation Travel Experience" aus Sicht der Passagiere. Dazu erörterte er die Vorstellungen der IATA zu den Abfertigungsprozessen in der Zukunft. "Diese müssen effizienter, schneller aber vor allem noch sicherer werden", so Behan.
Daran knüpfte auch Bernd Rattey, Director Development & Station Systems bei der Lufthansa AG, an. Er diskutierte über die Generation der Digital Natives, also derer, die mit digitalen Geräten aufgewachsen sind, und der Umgang mit heutigen und zukünftigen Technologien.
Heißes Eisen waren aktuelle technologische Entwicklungen, wie etwa der Einsatz von Biometrie bei der Fluggasterkennung, Near Field Communication und Location Based Services.
Für das nächste Jahre wollen die Veranstalter auch die zuständigen Behörden einladen. So könnten die Anforderungen der Behörden an die Zukunft der Passagierabfertigung besser berücksichtigt werden.
Source: http://austrianaviation.net/news-international/news-detail/datum/2011/11/22/wie-passagiere-in-zukunft-abgefertigt-werden.html