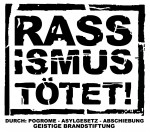 Nearly 30,000 irregular border crossings were detected on Europe's external borders in the last three months of 2011, the European Commission said on Wednesday (16 May).
Citizens from all other EU candidate countries, except Turkey, can travel up to three-months without a visa in the EU (Photo: sleepymyf)
In its first annual report on the Schengen agreement, also released Wednesday, the Commission says around 75 percent of the crossings occurred at the Greek-Turkish border. Most were Afghan and Pakistani nationals.
Many then transit through the Western Balkans or travel directly through Greece and onto Italy, says the EU's Warsaw-based border control agency Frontex. (weiter auf euobserver.com)