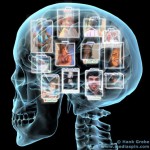 Nearly 6,000 agencies use public notification service to give real-time alerts
SAN FRANCISCO — Minutes after a shooting near the Oakland Airport this year, the gunman was on the loose. And police Sgt. Chris Bolton quickly fired off a flurry of text alerts to thousands of nearby residents through a social media tool for law enforcement agencies.
"Stay out of area," said one alert. "Multiple shooting victims reported. Medical on-scene. Police are evacuating a nearby, affected business."
Officers would eventually discover a grisly scene inside a tiny Christian college on that spring day. Seven people were killed, three others wounded and dozens terrified in the deadliest mass shooting in the city's history.
Bolton later gave those on edge an update: "Possible suspect in custody. No imminent public safety threat appears to exist in immediate area."
Across the country, law officers are adding a new form of social media to their arsenal of crime fighting tools. (more on msn.com)