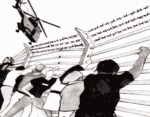 Bulgaria will launch an integrated control and surveillance system on its Turkish border on Tuesday.
The system will be officially launched by Bulgarian Interior Minister Tsvetan Tsvetanov in the border town of Svilengrad, the Ministry has said in a press release.
In accordance with the Schengen Facility National Indicative Program 2007-2009 a contract was concluded in September 2010 for establishment of integrated system for surveillance of the Bulgarian-Turkish border in the section between the Svilengrad border crossing and the Lesovo border crossing.
The integrated system for control and surveillance along the Bulgarian-Turkish border aims at achieving better efficiency in the duly detection of attempts for illegal migration through what is to become Schengen's external border.